Netflix – We occasionally have a long weekend ahead of us with no plans. Somedays, watching a long movie in the background while completing everyday duties makes for the best course of action. We understand that such films can be tedious at times, but on the other hand, some films can help us pass the time. Some movies may only be 90 minutes long, but they move at such a glacial pace that it feels like an eternity. On the other hand, some movies are so long that even if you don't take a break, it will take you days to finish them. One of them is the 240-hour-long 'Modern Times Forever!'
Imagine a movie that lasts for ten days in a row! In recent years, it has been the standard to create films that are close to two hours long. This length hits the sweet spot because it is long enough to build a good storyline without bothering the viewers. However, a few films violate the rule in order to provide the spectator with something genuinely remarkable. So we decided to compile a list of such works that may take a bit more time to see but are unquestionably worthwhile. They're available on Netflix.
15. Jagame Thandhiram (2021)
'Jagame Thandhiram,' directed and co-written by Karthik Subbaraj, is a Tamil-language action thriller starring Dhanush, James Cosmo, Joju George, and Aishwarya Lekshmi. The plot centers around a Suruli, a nomadic mobster famed for his compassion and kindness. While in London, he accidentally meets a gorgeous singer named Attila and falls in love with her. Suruli is forced to fight for a place to live, and his criminal connections and activities in the city come back to haunt him.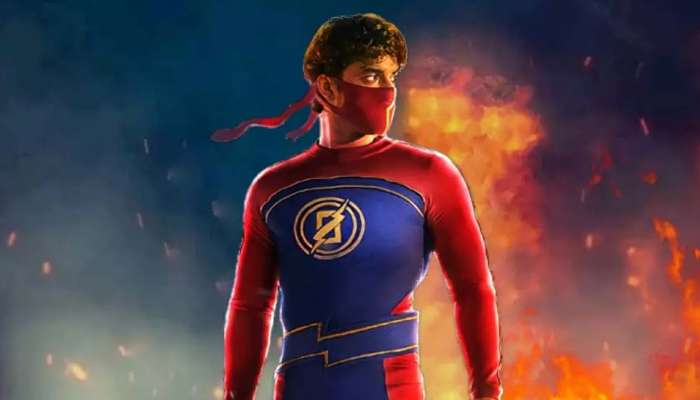 Arun Anirudhan and Justin Mathew wrote the script for Minnal Murali, an Indian Malayalam-language superhero film. The Basil Joseph directed film is about an average tailor named Jaison who works hard for life. He is accidentally struck by lightning one day, but he escapes the incident unharmed. Jaison later discovers that he has inexplicably gained superhuman talents. Despite the life-changing encounter, he is wrongfully convicted of an unsolved crime, and to make matters worse, the villagers turn against him.
13. Dangal (2016)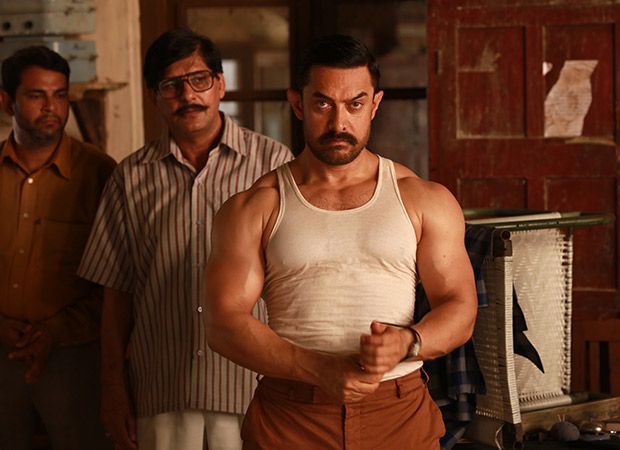 'Dangal,' starring Aamir Khan, is a biography on the lives of two outstanding Indian female wrestlers, Geeta and Babita Phogat. It tells the story of how their father's influence led to their success in the Commonwealth Games in 2010. With a running duration of 2 hours 49 minutes, this Bollywood film is unquestionably entertaining. The film will keep you fascinated the entire time, and the tough training sequences will undoubtedly encourage you.
'Dangal' is one of the finest sports films ever created in Bollywood, and it will stay with you long after you've seen it. It also encourages women in sports and provides insight into the dynamics of the family. This biopic demonstrates that it makes no difference who you are or where you come from. Anything is achievable if you work hard and follow the advice of a great mentor.
12. Les Misérables (2012)
'Les Misérables,' based on Victor Hugo's one of the finest novels of the nineteenth century, is a compilation of numerous stories (with seemingly disparate themes) that come together as the play progresses. The film is mostly on Jean Valjean, an ex-convict, and his ascent to prosperity, as well as how his dark and secretive past may just besmirch his present. Hugh Jackman, Russell Crowe, Anne Hathaway, Eddie Redmayne, Amanda Seyfried, Helena Bonham Carter, and Sacha Baron Cohen star in this thrilling and heartbreaking musical. We recommend seeing it on a day when you're looking for something a little more intense.
'Army of the Dead,' starring Dave Bautista, Ella Purnell, Omari Hardwick, and Ana de la Reguera, is a zombie heist film written by Zack Snyder, Shay Hatten, and Joby Harold. After zombies take over Las Vegas, the area is walled off to prevent the undead from spreading to other sections of the country.
When the President issues a proclamation about nuking Sin City to permanently exterminate the zombies, millionaire casino owner Bly Tanaka understands he must act quickly to preserve the $200 million he placed in his casino vault. He employs a distinguished former mercenary, Scott Ward, to go on a life-threatening expedition to rescue the mounds of cash before Las Vegas is destroyed.
Read More : Top 8 Best HD Movies About Boxing on Netflix Right Now to Watch
10. Troy (2004)
'Troy,' directed by Wolfgang Petersen, is a rough retelling of Homer's 'Iliad' epic account of the Trojan Wars. When Paris, the prince of Troy, persuades his love, the Queen of Sparta, to abandon her husband and accompany him, war breaks out between the two kingdoms. The storyline incorporates themes of love, jealousy, bravery, honor, and glory, and the cast includes Brad Pitt, Eric Bana, Orlando Bloom, and Diane Kruger. It is the year's eighth highest-grossing picture, and the attention to detail is visible in the cinematography. Interestingly, 'Troy' was nominated for an Academy Award for Best Costume Design. It's worth seeing for the incredible action moments.
9. Django Unchained (2012)
It's hardly unexpected that Westerns are lengthier than most films these days. But don't get us wrong: we're not complaining. After all, the genre is quite distinct in terms of cinematography and directing. When you combine this with Quentin Tarantino's propensity for narrative, you can be sure the ultimate outcome will be sublime.
'Django Unchained' is a Spaghetti Western-inspired film set during the Antebellum period. It tells the narrative of Django (Jamie Foxx), a liberated slave who teams up with a bounty hunter (Christoph Waltz) to save his wife from a brutal yet seductive plantation owner (Leonardo DiCaprio). As with most Tarantino films, you get not only stunning performances but also an engrossing tale. If you haven't seen the film yet, you should.
8. The Forest of Love (2019)
The Forest of Love is a Japanese crime-thriller film starring Kippei Shiina, Kyoko Hinami, and Shinnosuke Mitsushima. The plot centers around a dangerous con artist who becomes associated with a group of adolescents who want to be filmmakers and infiltrates the personal lives of two grieving young ladies. As he gradually manipulates the young people into doing the most heinous atrocities conceivable, he also harms and manipulates their families. The crime drama is partially based on the life of convicted serial murderer Futoshi Matsunaga, who was active in Japan's Kyushu island from the mid-1990s to the early 2000s.
7. Lagaan (2001)
People commonly equate Bollywood with showy dance performances and corny lines. While we can't really argue with this notion, we do believe it's important to point out that there are many films that are more… traditionally cinematic. 'Lagaan' is a love tale, a brotherhood story, a narrative of tyranny, and a story of freedom told through the lens of a cricket match. Bhuvan is a farmer who accepts Captain Andrew Russell's challenge to the community.
Essentially, if the colonized Indians triumph, they will not have to pay taxes for the next three years. Isn't it an intriguing premise? The lead actor is Aamir Khan, who has established himself as a visionary in the Indian entertainment industry. This film was also India's entry for the 2002 Academy Awards.
Read More: 10 Best Hollywood Thriller Movies Of 2021, According To IMDb
6. The Hateful Eight (2015)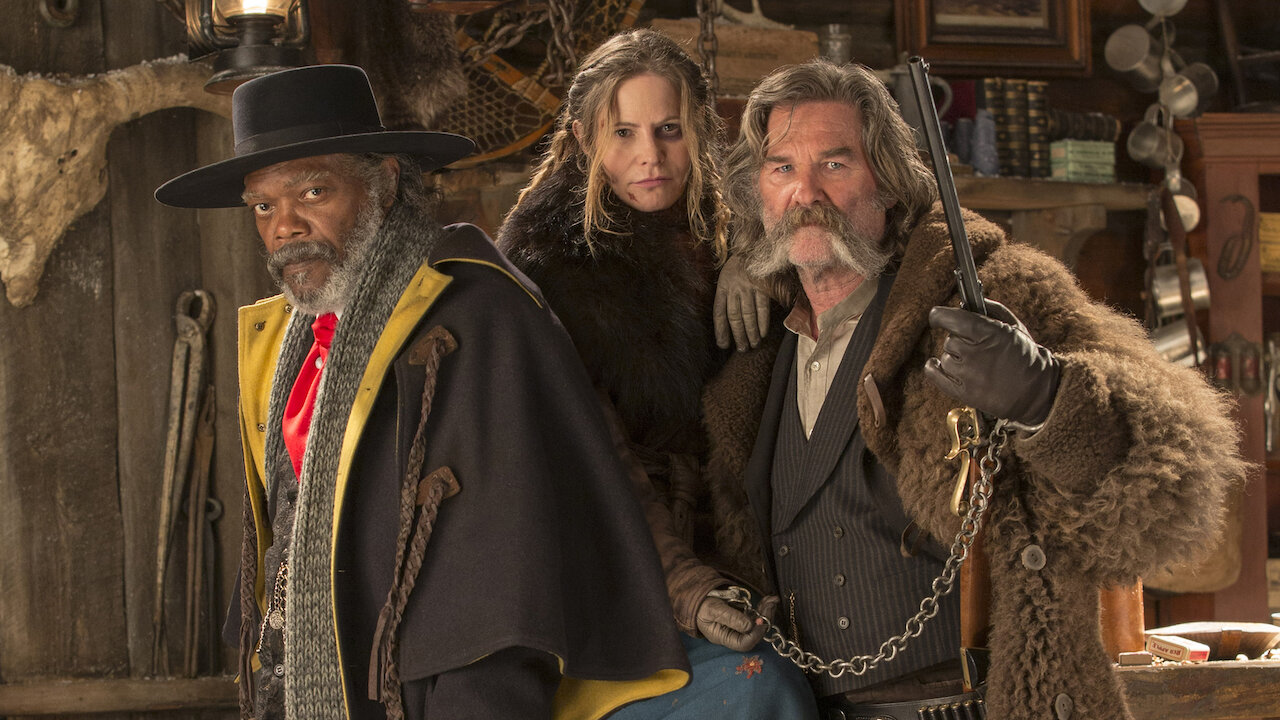 It should come as no surprise that another Tarantino film has made it onto our list. For example, even though his films are often lengthier in length, the storyline and character development are not hampered. In fact, we believe that this contributes to his unrivaled style. Most of his films, notably 'Pulp Fiction' and 'Inglorious Bastards,' unweave a cinematic masterpiece in a matter of hours.
Another wonderful addition to his repertory is 'The Hateful Eight.' Set against the backdrop of the American Civil War, it tells the narrative of eight soldiers who seek refuge from a snowstorm, only to find themselves in a variety of perilous situations. Samuel L. Jackson, Kurt Russell, Jennifer Jason Leigh, Walton Goggins, Demián Bichir, Tim Roth, Michael Madsen, and Bruce Dern star in it.
5. 22 July (2018)
The horrific bombs in Norway in 2011 were depicted in the Netflix film '22 July.' It is based on a book by journalist sne Seierstad called 'One of Us: The Story of a Massacre in Norway – and Its Aftermath.' However, when the perpetrator of a prior blast appears on-site, the youngsters must do anything they can to rescue themselves. The film depicts the heartbreaking truth of today's carnage. Plus, in a nation like America, where gun violence dominates the news on a daily basis, '22 July' is riveting viewing.
4. The Ballad of Buster Scruggs (2018)
The Coen Brothers are back, and this time they're going Western with 'The Ballad of Buster Scruggs.' It is essentially an anthology of six separate stories with varying topics. The video begins in a lighthearted tone, but by the conclusion, you will have experienced a wide range of emotions. It is without a doubt one of their greatest films to date. The film received three Oscar nominations, including one for Best Adapted Screenplay, and starred James Franco, Brendan Gleeson, Zoe Kazan, Liam Neeson, Tim Blake Nelson, and many more. It's a must-see film with an enlightening narrative, outstanding performers, and stunning photography.
3. Black Mirror: Bandersnatch (2018)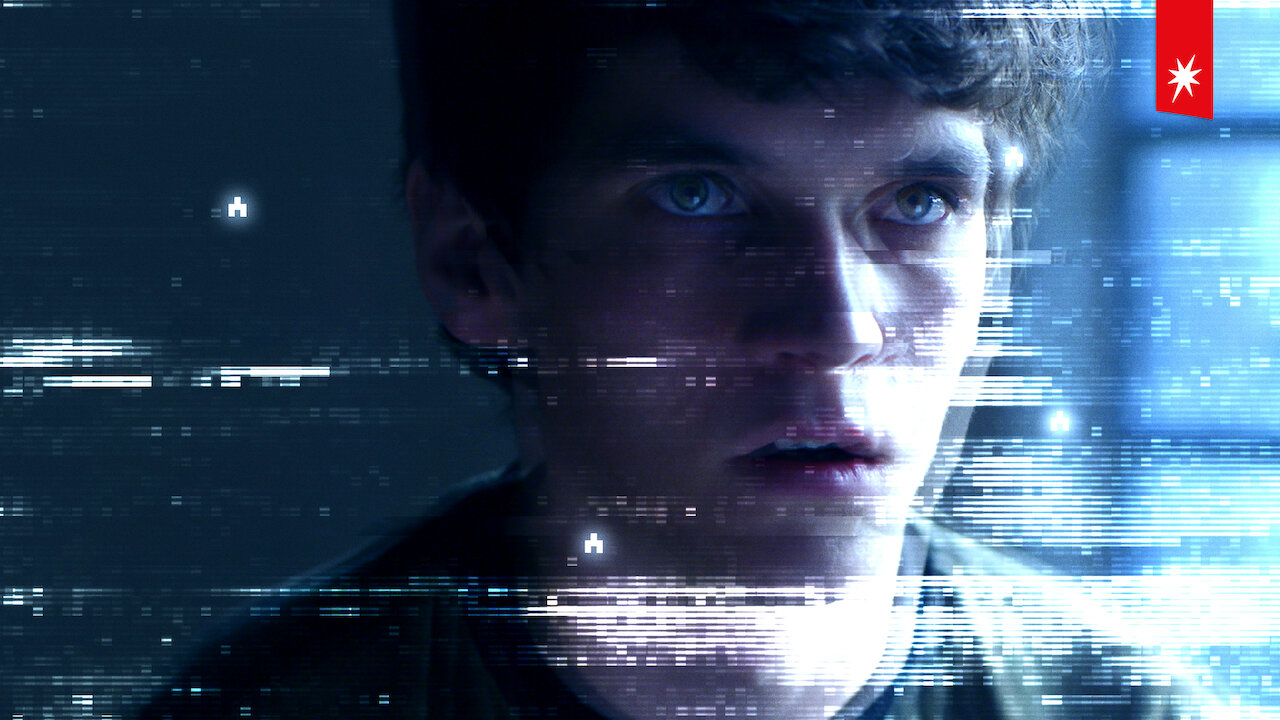 'Black Mirror: Bandersnatch' has an actual runtime of 1 hour 30 minutes, but only if you choose the best choice in this Netflix "choose your own adventure" release. However, if you go through practically all of the options, it might take you up to 5 hours and 2 minutes to complete the full video. That's a really long duration, much beyond the 2-hour mark! Is the time commitment, however, worthwhile? After seeing it, you may form your own opinion.
The story revolves around a young child who decides to create a game based on the book Bandersnatch. The book gives the reader many options, and each choice the reader takes leads to a different parallel world. The child aspires to accomplish the same with his game and even receives approval from a well-known gaming firm. However, as the ball continues to roll, we as spectators are able to make judgments on behalf of the protagonist, who appears perplexed about how he is being controlled by a third party.
2. Da 5 Bloods (2020)
Spike Lee is arguably one of the most well-known figures in Hollywood today, thanks to his exceptional narrative abilities. Whether it's 'Do The Right Thing' or 'BlacKkKlansman,' the man has brought to light some very important concerns in the black community. Now, he's back with 'Da 5 Bloods,' a film that follows four Vietnam War veterans who have returned to the old warzone.
But what exactly are they looking for? For one thing, the remains of their slain squad commander. However, they had already hidden wealth there. Prepare to be wowed, since this film is both thought-provoking and socially pertinent. Furthermore, Delroy Lindo, Jonathan Majors, Clarke Peters, Johnny Tr Nguyn, Norm Lewis, and Isiah Whitlock Jr. all put up strong performances.
1. The Irishman (2019)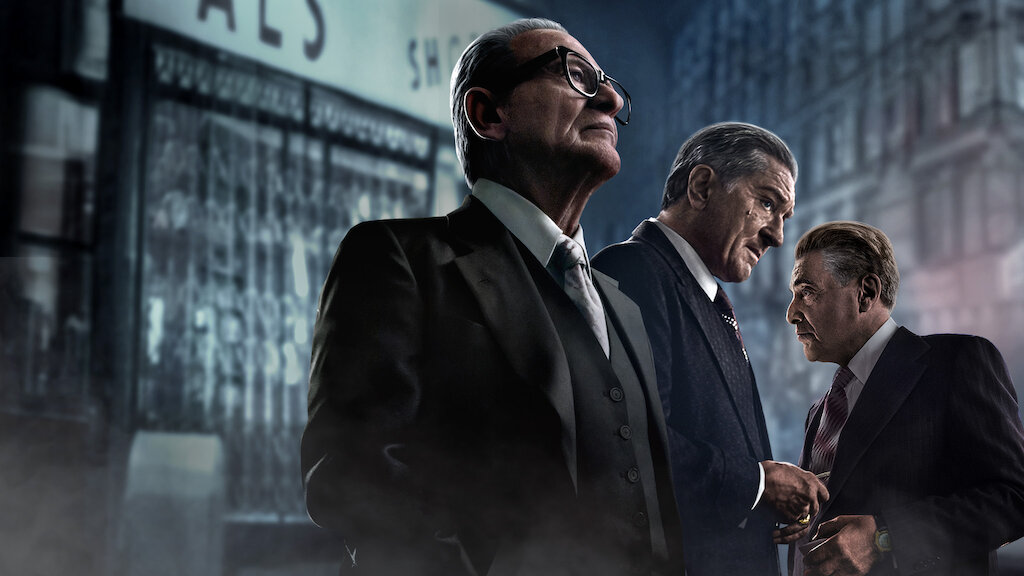 Martin Scorsese directed and produced the crime epic, which stars Robert De Niro as Frank Sheeran, a truck driver who eventually ends up working for gangster Russell Bufalino. This film provides a realistic look at a life of crime and has received worldwide acclaim for its storyline. Furthermore, with an ensemble cast that included Al Pacino, Joe Pesci, Ray Romano, Bobby Cannavale, Anna Paquin, Stephen Graham, and Harvey Keitel, it is no wonder that the performances received high praise. This Netflix original is widely regarded as one of the finest films of the decade for good reason, so see it as soon as possible.
Read More: What is The Top English Web Series to Watch
Download The Movies in Tamilrockers.com 2023 new Link
Bestseller best thriller movies imdb DJ Tillu english web series Hindi hindi film Hindi Movie Hindi Movie Review hindi movies hindi web series hindi webseries hindi web series free download imdb isaimini kapil sharma show 2020 Malayalam Movie malayalam movie review movie trailers Netflix new trailers No Exit official trailers Pathu Thala proxy pushpa Sehari Tamil Movie Tamil Movie Free Download Tamil Movie Review Tamil Movies Tamil Movies Watch Online Tamil movie trailers tamilrockers Tamil trailers tamilyogi telugu movie download telugu movie review texas chainsaw massacre The Kashmir Files The Lord of the Rings tkss trailers videos web series Web Series Download