Fans of Tamil television's renowned cookery show, 'Cook With Comali (CWC)', have some good news. The third season of CWC is expected to premiere soon after Bigg Boss Tamil 5 wraps up.
Cook With Comali is a comedic culinary reality program in which well-known comedians will participate in the cooking process with the participants. In the previous two episodes, this program has earned international acclaim.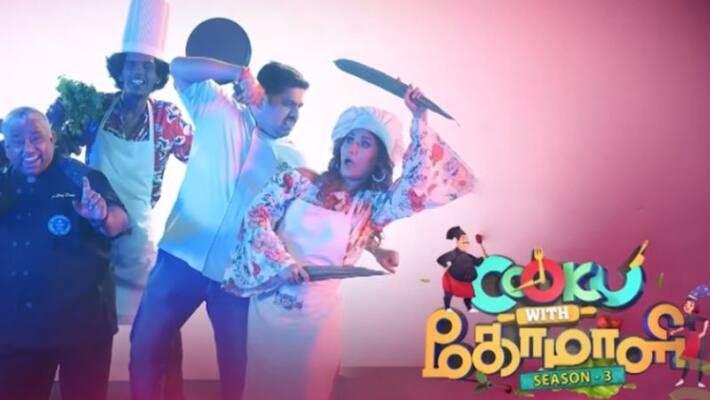 Fans all around the world have already begun anticipating the candidates and Comalis who will be joining the team for the first time this season based on the current advertisement.

The appearance of Comalis VJ Mani Megalai, Singer Shivangi, Bala, and Sunita Gogoi in Cook With Comali 3 has been confirmed, and they were also featured in the teaser video published.
Cook With Comali 3 Promo

Pugazh, the comic, was noticeably absent from the teaser. As a result, they began flooding the comment sections of the show's other participants and judges, Chef Dhamu and Chef Venkatesh Bhatt. Chef Dhammu answered "absolutely 100 percent (sic)" to a query regarding Pugazh's involvement in Season 3 on Instagram.
A total of six confirmed participants have been revealed thus far. Urvashi, Archana, and Vijayalakshmi of 'Survivor' fame are said to be among the cooks in the future season.
It has also been reported that a few television personalities, including Roshini Haripriyan of "Bharati Kannamma," Sree Nithi of "Senthoora Poove," and actor Nandhan Loganathan, will compete in the season.
Fans are already delighted on social media to see the new talents on the small screen shortly, and Comalis will be appearing with the candidates, who are auditioning all around the state.
Read also Malavika Mohanan's professional life was great, but her personal life was in a slump in 2021.