Synopsis
'Inside Edge Season 3″, like prior seasons in the franchise, has more to offer than just the highs and lows of cricket matches. If you've already spent time viewing the first two seasons, you won't want to miss the third. This power game becomes darker and different.

Critic's Rating: 3.5/5
Inside Edge Story:
After the major team of the Power Play League (PPL), the Mumbai Mavericks was found guilty of match-fixing and drug use, the league suspended the team for two years, and an investigation was launched to find the source of the rot. Will this investigation be game-changing, given the involvement of influential figures such as Yashvardhan Patil nicknamed Bhaisahab (Aamir Bashir), head of the Indian Cricket Board (ICB), and creator of the PPL, Vikrant Dhawan (Vivek Oberoi), and others?
Inside Edge Review
Inside Edge 3′ raises the stakes and intensifies the conflicts between Bhaisahaab and Vikrant Dhawan, who are both driven by a desire for power. This season picks off where the previous one left off, with the Mumbai Mavericks having been barred from the PPL after its owners were found to be involved in illicit betting and match-fixing. As a consequence of these allegations, team co-owners Mantra Patil (Sapna Pabbi) and Zarina Malik (Richa Chadha), as well as several other team members suspected of perpetrating this crime, are being investigated. As time passes, it will become evident whether this power struggle is broader than anybody or any relationship.
Unlike the previous season, this one employs time to travel to record the lives of all of the main characters as teens while also disclosing some terrible historical truths. Along with keeping the tensions up, Vayu Raghavan (Tanuj Virwani), who wishes to be the Indian Team's captain, battles against the existing captain, Rohit Shanbagh, for the job (Akshay Oberoi). Also, the young off-spinner bowler Imaad Akbar (Sidhant Gupta) tries to spark fans' attention in seeing if he can establish his value in the vital India-Pakistan game. None of them, on the other hand, realize they are only pieces in a game that will become much more irritating when someone quietly pulls the strings and flips things around for personal advantage.
Kanishk Varma's 10-part sports drama is fast-paced and entertaining. The obvious parallel to real-life events, whether it's the emotions of people watching the India-Pakistan play or their anticipation of who would win the trophy, keeps you engrossed. In addition, the cricket moments are well-crafted and extremely suspenseful, much like a real match. The script was co-written by Karan Anshuman and Neeraj Udhwani, and it blends the game of power, politics, greed, and retribution while keeping match-fixing as the story's central premise.
The climax, on the other hand, takes far too long to reach, and as you get to the final episode, it becomes more melodramatic, with everything wrapping up so rapidly that you get the idea that even the authors were in a hurry to get it over with.
This third season of Inside Edge, produced by Farhan Akhtar and Ritesh Sidhwani's Excel Entertainment, lives up to the series' overall energy and excitement. Despite the fact that there are far too many characters and subplots to keep track of. Some characters, like Renuka Shahane's Prime Minister of India Sumitra, have a lot of potentials but don't get nearly enough screen time.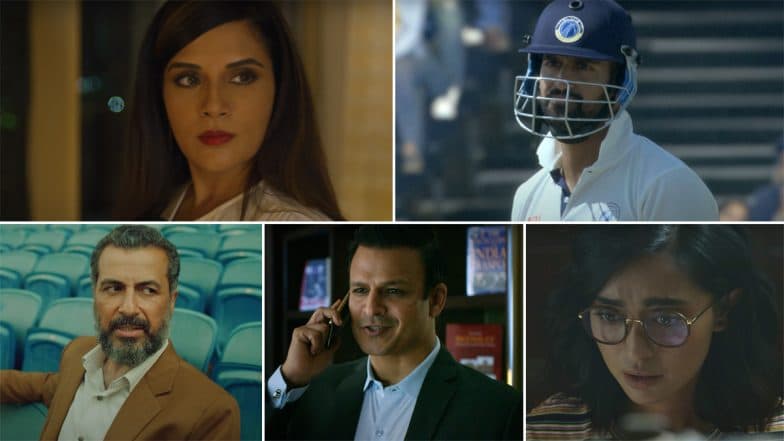 The characters are complex and ambiguous. Dhawan is stronger than in Seasons 1&2 and desires vengeance on Bhaisahaab. Vivek Oberoi plays a man who would go to any length to obtain what he wants this time. Aamir Bashir is convincing as Yashvardhan Patil, a power-hungry guy. On the other side, his emotional scenes with his daughter Mantra are a touch too dramatic. Richa Chadha makes every attempt to bring her opponents' and the audience's attention to herself.
Tanuj Virwani has captured the cricketer's enthusiasm and fire to perfection. Tanuj plays Vayu Raghavan with aplomb in this performance. Even in the midst of the high-octane action, Akshay Oberoi maintains a calm demeanor.
He plays a closeted homosexual man who is scared that his sexuality would jeopardize his career with ease.
Apart from her romance with Vayu, Mantra takes a bigger and better role in the fight to make betting legal in India this season. Her accent, on the other hand, hasn't changed much. The entire cast puts forth a strong performance, but Sidhant Gupta deserves special notice. His demeanor and Kashmiri accent add credibility to his role.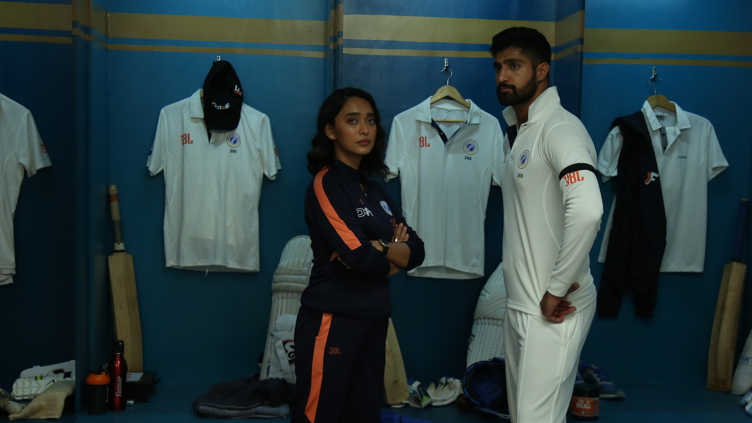 'Inside Edge Season 3', like prior seasons in the franchise, has more to offer than just the highs and lows of cricket matches. If you've already spent time viewing the first two seasons, you won't want to miss the third.
Also Read, How to watch Aarya Season 2 Hindi Web Series Download