Synopsis
Murderville – The plot follows Will Arnett's washed-up investigator and his rotating celebrity guest companions as they investigate a case without a screenplay every week. IN THIS WILL ARNETT IMPROV VEHICLE, H IS FOR HOMICIDE AND HUMOUR.
Critic's Rating: 3.5/5
Murderville Review
Will Arnett's Murderville is obvious about what it is right away: a delightfully stupid murder mystery about a washed-up detective who, with the help of a famous guest partner, investigates one ludicrous killing per week. The guests aren't given a screenplay and are required to improvise to move the show ahead, thickening and sillier the storyline. And the end effect of this experimental comedy is a mix of cringe-worthy and amusing.
Also read, Watch No Exit English Movie – Official Trailer
Murderville centers around Will Arnett's Terry Seattle, who works under his no-nonsense divorced wife and precinct commander Rhonda, like in typical cop mysteries (played by the hilarious Haneefah Wood).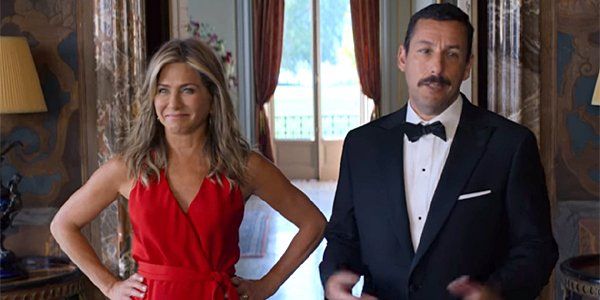 Terry is mistakenly paired with a famous "trainee" investigator in every episode. The genre lends itself beautifully to a slapstick comedy, which Will and his crew masterfully executed. Comedic geniuses like Kumail Nanjiani, Ken Jeong, and Conan O'Brien, as well as Sharon Stone, Annie Murphy, and the shockingly amusing American football icon Marshawn Lynch, are among the celebrities.
Aside from improvising their way through the program with no script, the guests are also tasked with closing the case each week, which results in some amazing scenes.
While the program excels in some episodes (e.g., Kumail Nanjiani giving Will a run for his money in his high-school reunion episode, or Conan forcing Will to break character in his magician episode), it falters in others. Murderville puts its money where its mouth is, handing overall control of the program to its celebrity guests, who serve as anchors for the tale, which is a bit of a gamble. With superstars like Ken and Annie, who frequently break character with laughter, this is a gamble that doesn't always pay off.
But, at the end of the day, the program fulfills its promise. It's amusing yet cringe-worthy at the perfect spots (maybe also at the wrong ones), without committing to something too strenuous Whether it's for you or not is entirely dependent on your sense of humor.
Watch Murderville season 1
Bestseller best thriller movies imdb DJ Tillu english web series Hindi hindi film Hindi Movie Hindi Movie Review hindi movies hindi web series hindi webseries hindi web series free download imdb isaimini kapil sharma show 2020 Malayalam Movie malayalam movie review movie trailers Netflix new trailers No Exit official trailers Pathu Thala proxy pushpa Sehari Tamil Movie Tamil Movie Free Download Tamil Movie Review Tamil Movies Tamil Movies Watch Online Tamil movie trailers tamilrockers Tamil trailers tamilyogi telugu movie download telugu movie review texas chainsaw massacre The Kashmir Files The Lord of the Rings tkss trailers videos web series Web Series Download