Synopsis
'Pam & Tommy' is an entertaining watch that also serves as a lesson for filmmakers interested in tackling a single-event story. A COMPLETE ENTERTAINER, THIS EXPLICIT CRIME CAPER.
Critic's Rating: 4.0/5
Pam & Tommy Story
The film 'Pam & Tommy' is about the circumstances that led to the release of Pamela Anderson's infamous sex video with Mötley Crüe drummer Tommy Lee.
Pam & Tommy Review
It should be emphasized right away that 'Pam & Tommy' is explicit, but if you can get beyond the sex and nudity, you will be rewarded handsomely. This series is a total entertainer, and no one could have predicted that the tale behind Pamela Anderson and Tommy Lee's sex video leak would be so intriguing and engaging. Despite the fact that only three episodes are now accessible for watching, fans are sure to be anxiously anticipating the release of more.
Also read, What is The Top English Web Series to Watch
This comedy-drama series is based on the 2014 Rolling Stone magazine article "Pam and Tommy: The Untold Story of the World's Most Infamous Sex Tape." In retrospect, it's possible that the sex tape would never have seen the light of day if Tommy Lee had been a little more kind and nice to his carpenter. Based on the three episodes, the series appears to depict the events leading up to the tape's disclosure in considerable detail. The story begins with Tommy Lee working on his mansion's renovations shortly after his marriage to Pamela. To supervise the work, he employs a contractor, Lonnie, and a carpenter, Rand.
Tommy's ever-changing instructions on the house's design irritate the two, so they approach him and demand upfront payment for the additional work and materials. As a consequence, Tommy fires both Lonnie and Rand without having to pay a thing.
Rand, enraged by Tommy's rude behavior, decides to seek vengeance, and after carefully observing the activity of the individuals residing in the mansion, he chooses to take the vault. The vault also featured sex footage, in addition to cash, jewelry, and a couple of antic weapons.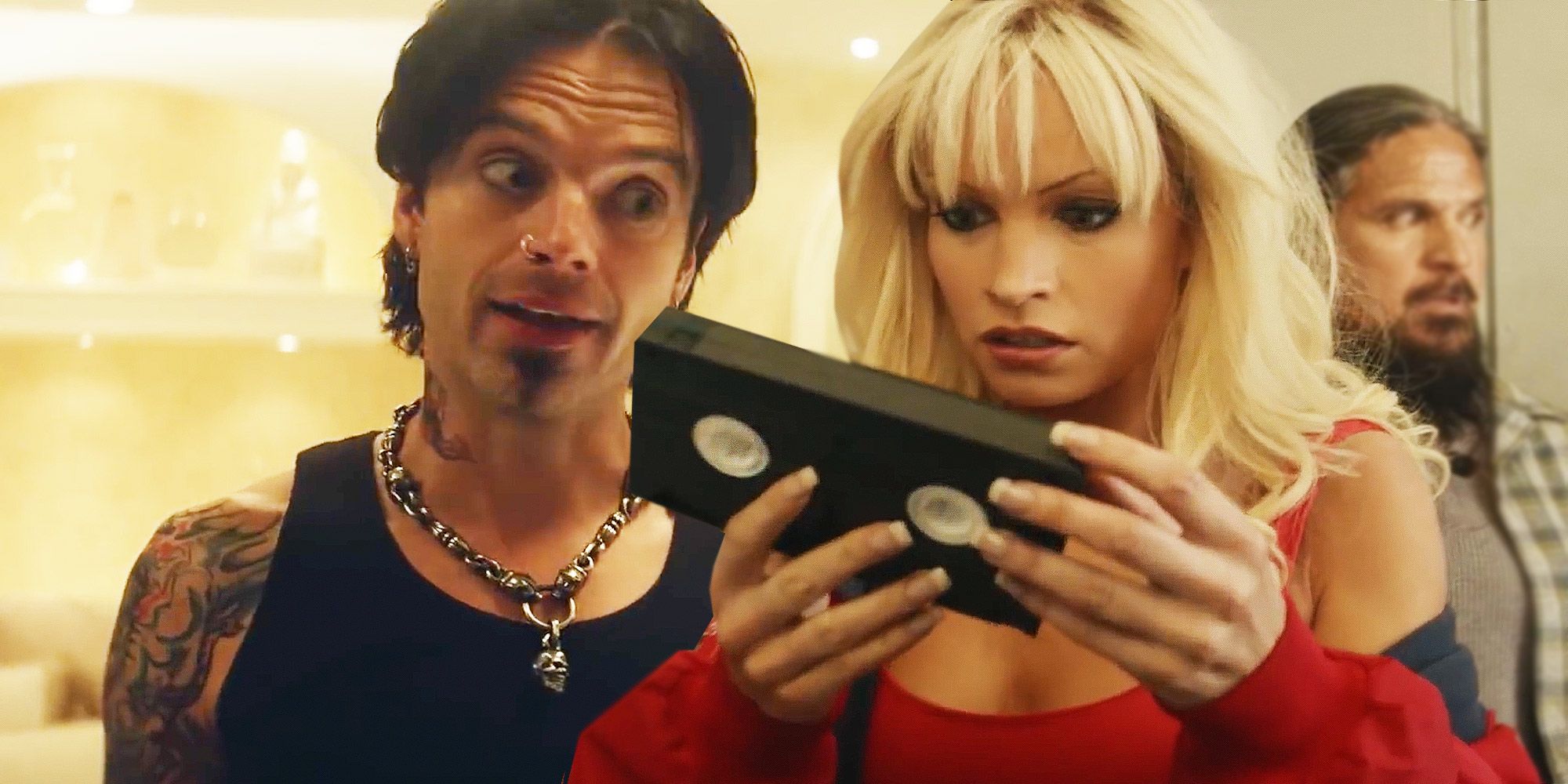 'Pam & Tommy' builds tension from the start, and the events shown in the drama give viewers a sign that it will be an entertaining journey. The entire setup of Rand being insulted by Tommy and then Rand devising schemes to get vengeance is well-done. The following chapter follows Pamela Lee and Tommy's whirlwind courtship, and before the conclusion of the third episode, viewers see Rand pursuing individuals in the pornographic business to sell the video and finally making a deal.
Also read, How to Watch Inside Edge Season 3 Web Series
This series' great execution and direction are bolstered by some fantastic performances from the main cast. Except for Lily James, it's difficult to imagine anybody else playing Pamela. Lily James has nailed a part in which she had to portray a sex icon who was stupid and moony. Her performance alone has elevated the series to a whole new level. Sebastian Stan's portrayal of Tommy Lee is nasty and disturbing, which is just how Tommy Lee was in his prime. However, Seth Rogan, who plays Rand in the series, is the true owner of the series. It's a rare opportunity to watch such a show these days. It has every human shade imaginable.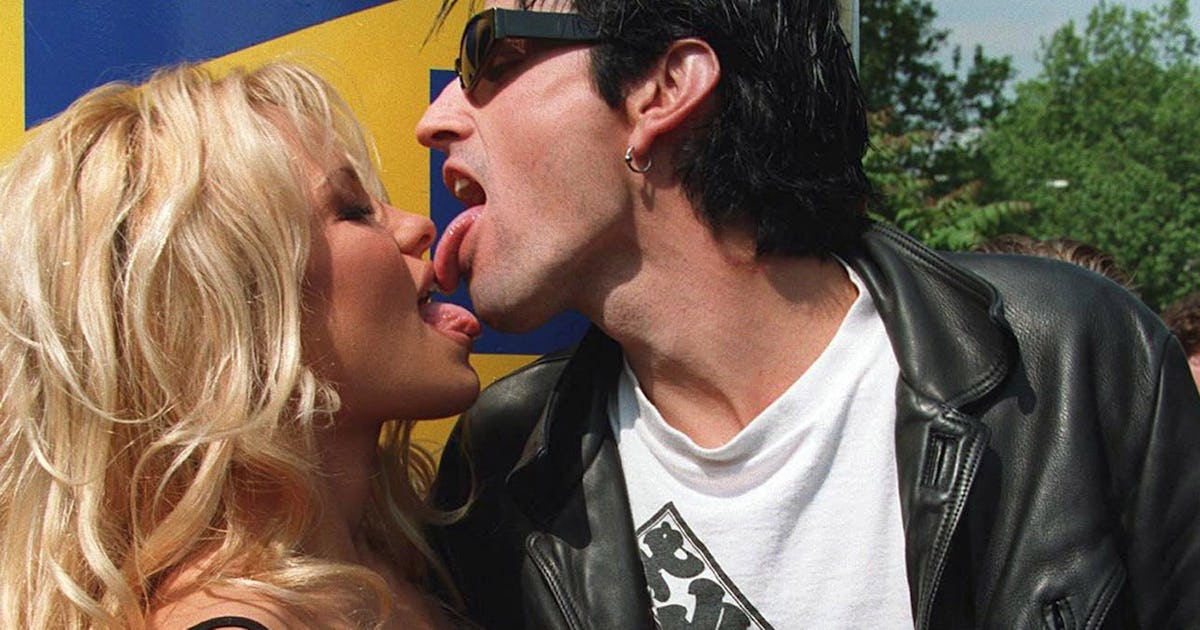 He's honest, clever, and vulnerable, and he can even be his own master when the circumstance calls for it. Look for the sequences when he talks to Lonnie about 'compensatory cost' and when he offers a small prayer to the sex video while burning incense — they're subtle but entertaining. Craig Gillespie, the filmmaker of films like "I, Tonya" and "Cruella," deserves a lot of credit for making this series so interesting. He never allows the series to stray from its main goal of keeping everything centered around the tape.
'Pam & Tommy' is an entertaining watch that also serves as a lesson for filmmakers interested in tackling a single-event story. This series achieves its goal of giving amusement much beyond what it set out to do. Take a chance!
Watch Pam & Tommy
Bestseller best thriller movies imdb DJ Tillu english web series Hindi hindi film Hindi Movie Hindi Movie Review hindi movies hindi web series hindi webseries hindi web series free download imdb isaimini kapil sharma show 2020 Malayalam Movie malayalam movie review movie trailers Netflix new trailers No Exit official trailers Pathu Thala proxy pushpa Sehari Tamil Movie Tamil Movie Free Download Tamil Movie Review Tamil Movies Tamil Movies Watch Online Tamil movie trailers tamilrockers Tamil trailers tamilyogi telugu movie download telugu movie review texas chainsaw massacre The Kashmir Files The Lord of the Rings tkss trailers videos web series Web Series Download