The Ice Age Synopsis
Unfortunately, The ice age lacks the heart, depth, and delicacy of the other installments, but it may be entertaining enough for children to watch.
Critic's Rating: 3.0/5
The Ice Age Review:
Manny, Ellie, Sid, and Diego dwell together as a herd in the Palaeolithic cold period. Crash (Vincent Tong) and Eddie (Aaron Harris), two possum brothers, believe it's time for them to go out and create their own identity outside of the group. They manage to re-enter the Lost World, a subterranean tropical paradise for animals and dinosaurs initially presented in 'Ice Age: Dawn of the Dinosaurs (2009). This leads them to Buckminster 'Buck' Wild (voiced by Simon Pegg), who is defending the Lost World from Orson (voiced by Utkarsh Ambudkar), a smart triceratops who believes dinosaurs should reign over mammals. To take against the big-brained dinosaur, the possums and the weasel partner together.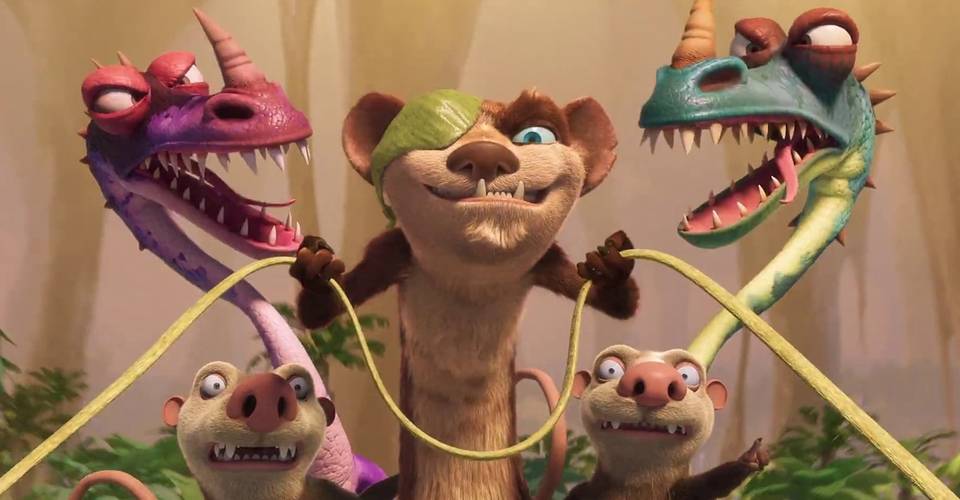 In the ice age Original characters Manny, Ellie, Sid, and Diego are pushed to the background after their initial meetings with Crash and Eddie, as this is a spin-off. The eccentric, undeniably immature couple is unprepared to face the hazards of the outdoors. 'What they lack in brains, they make up for in clumsy stupidity,' says Buck in the film. As a result, the two are continually getting themselves into trouble, which leads to a slew of mischief. When Buckminster 'Buck' Wild and his imaginary companions arrive, everything shifts into high gear. It definitely helps that Simon Pegg reprises his role as the weasel and imbues him with an irrepressible energy that recalls some of the enchantment of the franchise's first several installments.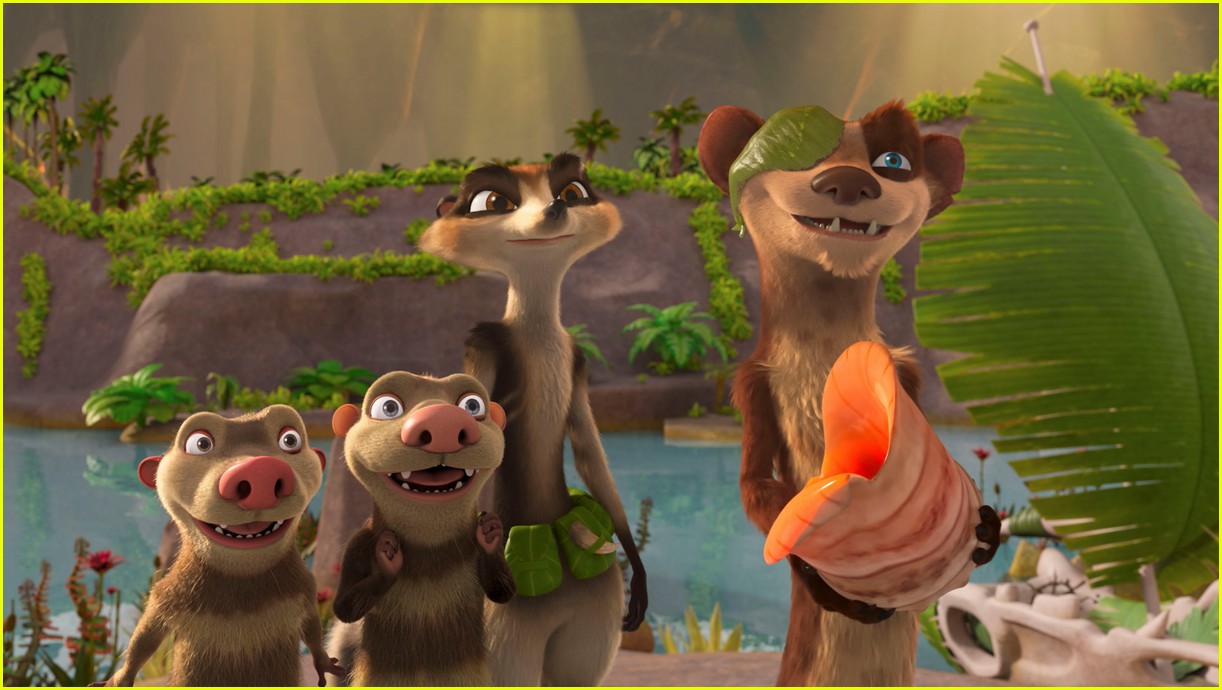 Read also, What is The Top English Web Series to Watch
There's a noticeable shift in this entry's vibe, which has a lot to do with behind-the-scenes studio developments. Some sections of the picture appear to be more 'completed' than others, but there are also tone and tempo adjustments. Exposition is usually hidden under humor, which is a good attempt on the side of the writers. Unfortunately, for every joke that works, two more fall flat or are much too ridiculous to be amusing. The film's younger audience, on the other hand, may disagree. Despite the plot's conventional narrative arc, it strives to find interesting methods to get through it. The late introduction of a new character, zorilla Zee (voiced by Justina Machado), offers promise, especially given her humor, but she doesn't get much development.
Although 'The Ice Age Adventures of Buck Wild' lacks the heart, depth, and refinement of the other installments, it may be entertaining enough for children to watch. Others may want to see it only to hear Simon Pegg's voice.
Watch The IThe Ice Age Adventures Of Buck Wild Online