Synopsis
The Matrix: Reloaded, the fourth film in the trilogy, returns with a Meta resurrection narrative two decades after it ignited the sci-fi universe internationally.
Critic's Rating: 3.0/5
Story:
The Matrix: Reloaded, the fourth instalment in the trilogy, returns two decades after it first rocked the sci-fi world with a strong and timely Meta resurrection narrative.
Review:
Then there was the spectacular reunion (wink wink) in the current Spiderman film, and now there's the Matrix's resurrection. The Matrix universe has here, so dust out your leather jackets, vinyl trousers, motorbike boots, motorcycles, and futuristic eyewear. Is there anything else we can say? This December will bring back a lot of memories for moviegoers. The last time this happened was when Linda Hamilton returned to the Terminator franchise two years ago. Is the Matrix reboot, on the other hand, worth the wait?
There was a red pill and a blue pill before the red light, green light of Squid Game. Isn't it true that life is all about making choices? It's been more than two decades since the Wachowskis examined the human-AI struggle and left you blissfully entangled in their complicated realm of synthetic reality. We were forced to rethink our own life and two lives through Neo (Keanu Reeves).
The narrative is all the more pertinent and thought-provoking in this day and age of super-intelligent machines. Lana Wachowski leads Thomas/Neo on another surreal journey, this time to a place where he has lost his hold on reality. Only the Wachowski imagination can create such a complicated and engaging plot.
While the Matrix trilogy's action choreography and imaginative visual effects earned it cult status (bullet time), they overshadowed the film's central premise. Lana guides the picture in a philosophical direction rather than action this time, with Neo-Trinity (Carrie-Anne Moss) love at its core. This is a two-edged blade, since the iconic action isn't as strong as you'd want, which is a drawback. Scenes are lengthy and dismal in places, despite the fact that they are moving.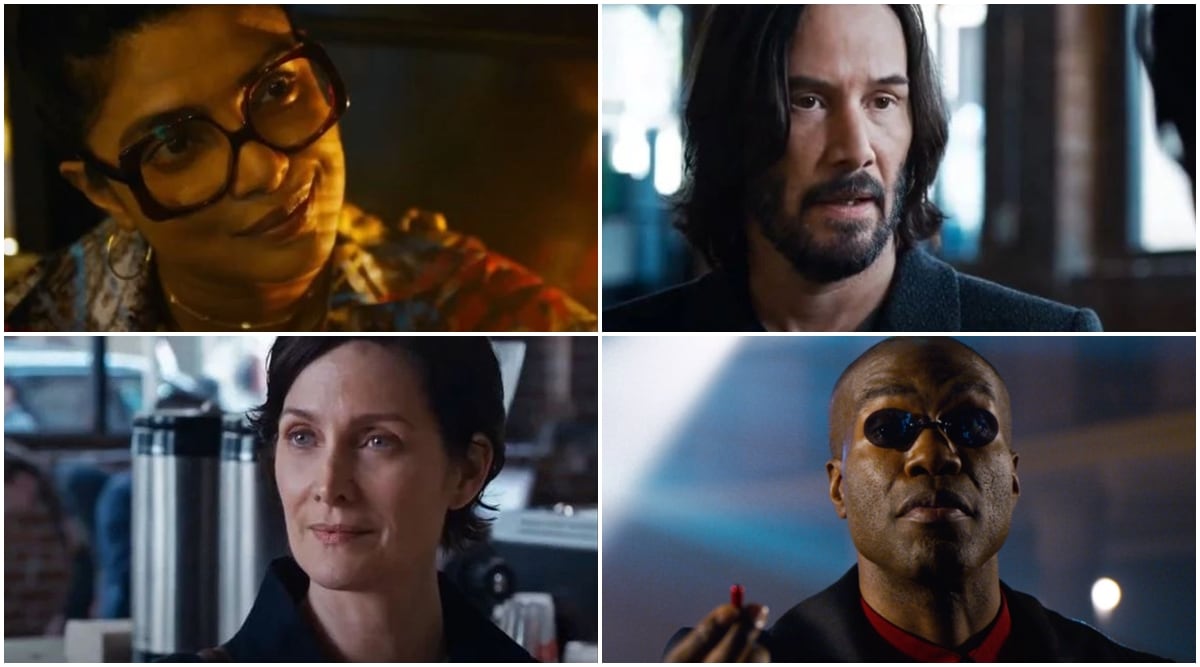 The amusing self-references are quite effective. To your delight, the film makes fun of itself. "Reboots sell, don't they?" said the show's creators. This resurrection isn't as exciting as the others, but it serves as a good set-up for the sequels.
Keanu Reeves exudes a sense of insecurity. You have to question whether he's sure he wants to return to this cult persona after two decades. Even after all these years, Carrie-Anne Moss seems more at ease in her character. Agent Smith is played superbly by Jonathan Groff, while Priyanka Chopra oozes courage and composure in her little but pivotal part.
This is a psychedelic reboot that is both thrilling and tiring. It also necessitates familiarity with the series. We recommend that you see the first two films in the trilogy before viewing this one.